Uncharted territories
Apple did pretty great, all things considered, but February was a mess. Services and online-sales kept the company going. What's next?
Greetings! Coming right up, the most interesting stuff about Apple in the past week. I missed you. Hope you missed this newsletter too.
---
Uncharted territories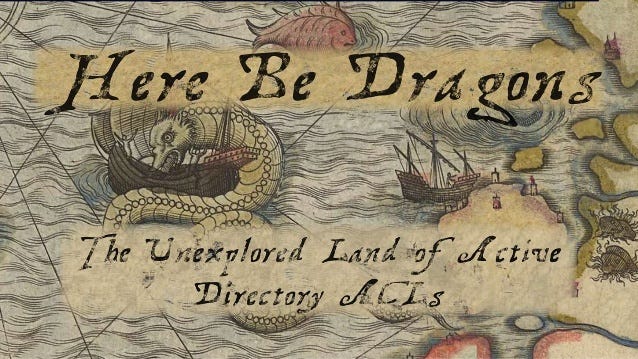 🤷‍♂️ No guidance territory. Apple did not see appropriate to enumerate a guidance for the current quarter, which is usually the weakest. This has been fairly common amongst several big companies these past few weeks. — Transcript here, PDF here and charts here.
🗓 Summary: January was going great, February was the biggest mess (supply and demand issues), March was ok.
---
😷 Apple is in the second leg of the coronavirus hit. Now that Wuhan is an afterthought, Tim Cook said by the end of March the company's supply chain is back to normal. — The company got hit the hardest in February. Any issues going forward would be in the demand side, considering unemployment levels and uncertainty for families, things don't look good.
🛍 The stores will be reopening again in several countries. But Cook said even after the reopenings in China the foot-traffic wasn't there. It shifted to online in part, but I'm guessing if the levels were back to normal he would have said so. — Remind me to chart iPhone sales in China vs. rest of the world next week.
💰 Online sales kept the company going. Retail hit a record last quarter, surprisingly, even with some stores closed. So the question is how wholesale is doing, particularly telcos. — Criteo has a great tool (pick Electronics) that lists how sales are going in several countries.
📦 Apple has been shifting to online for a few years anyway. It stopped opening new stores and doing the whole "they're a town-square now". So that came in handy for the company.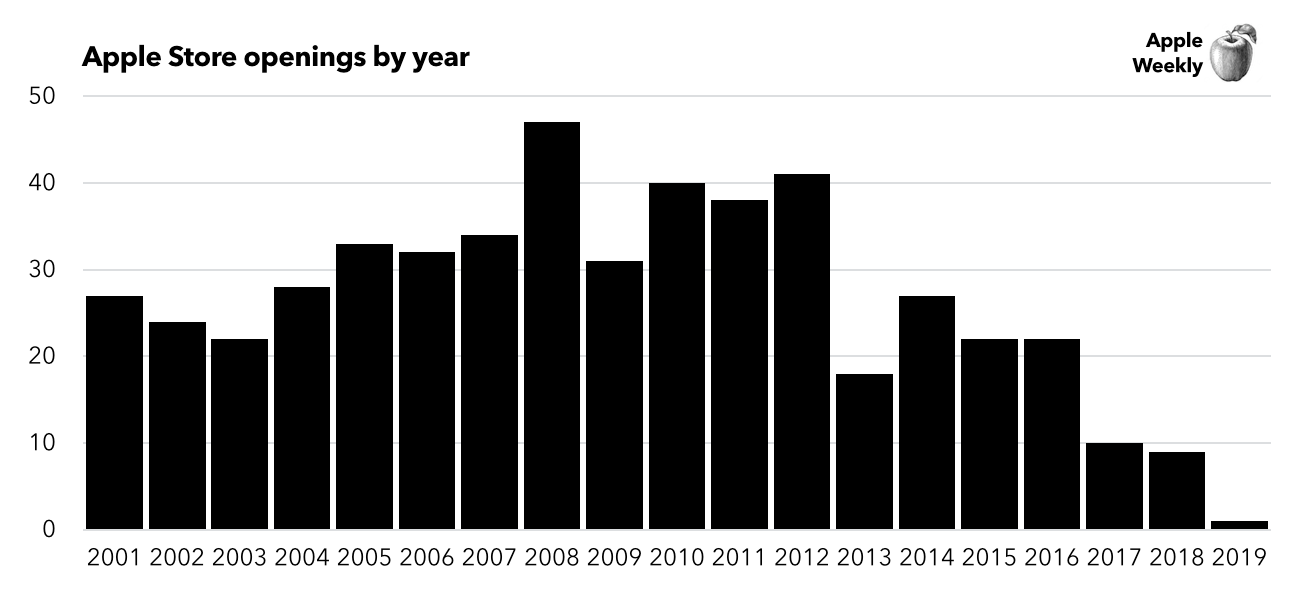 ---
iPhone
📱 How many iPhones did Apple ship? It's been almost two years now since Apple said it will stop reporting unit sales. — The average of the four consistent consultancy firms is 38.25 million iPhones (lowest being 36.7 million, highest 40 million) shipped this quarter.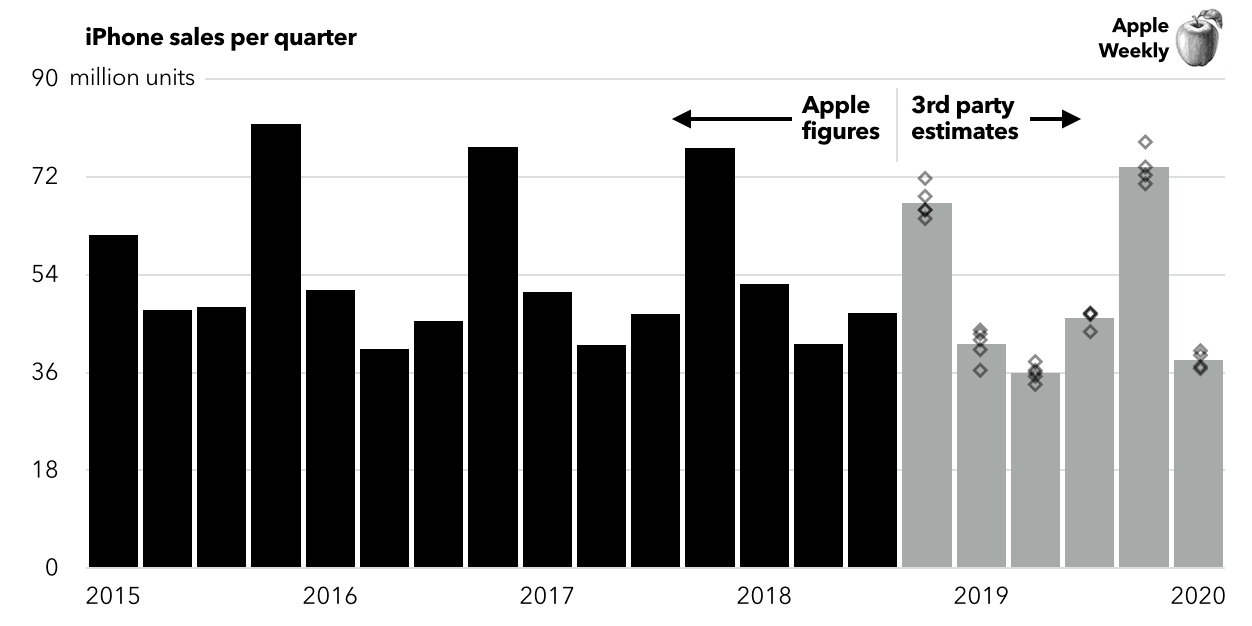 ---
📉 It was a low figure, even for a first quarter. The lowest since 2014. But understandable given the circumstances the world is in. In my opinion, pretty great given that in February the company is said to have sold only half a million iPhones in China.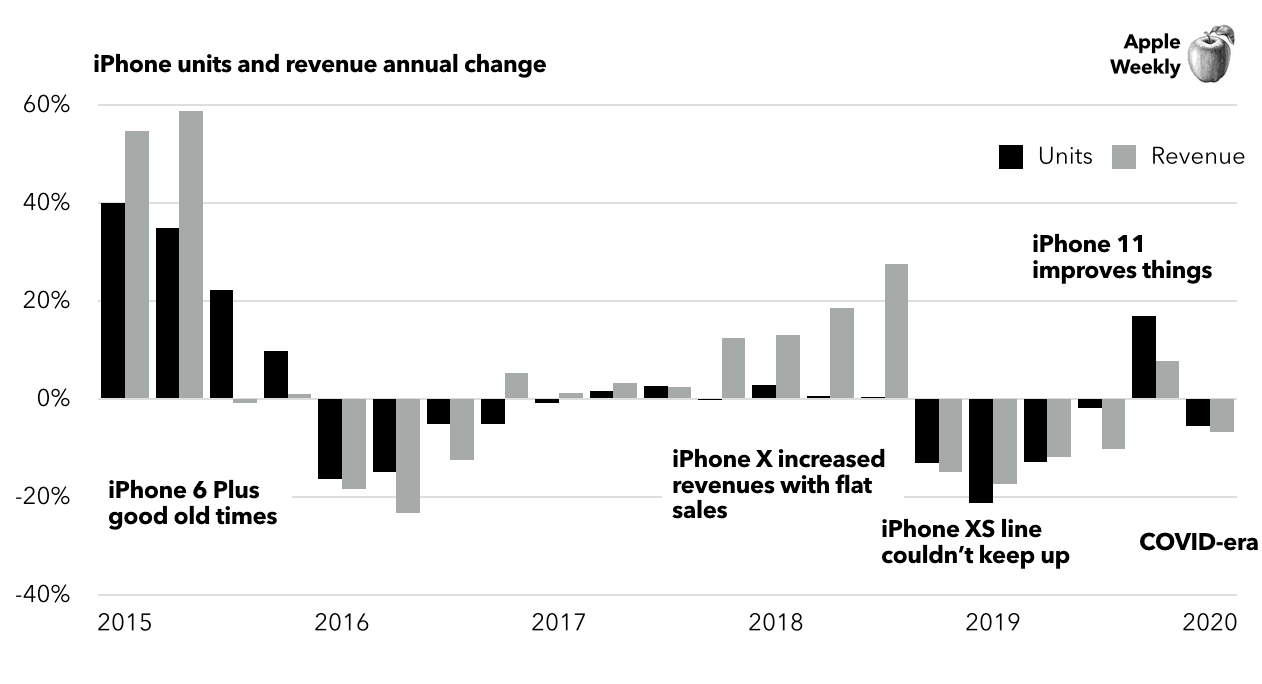 ---
⏳ WSJ reported the iPhone 12 launch will be delayed. Similar wording from their sources to the reports from Nikkei and Bloomberg. My guess is that it'll be a late-October launch instead of late-September. Maybe November, but guessing is impossible given the pandemic.
😅 If the iPhone 12 finally doesn't launch in 2020 the world will be such a mess you wouldn't care about the iPhone anyway.
---
Macs
💻 Funny thing: Macs are now more expensive than ever! At least in the current era. I found out crunching the estimates of 3.29 million Macs shipped last quarter, the ASP would be 1,627 USD. The new "Pro stuff" is doing alright.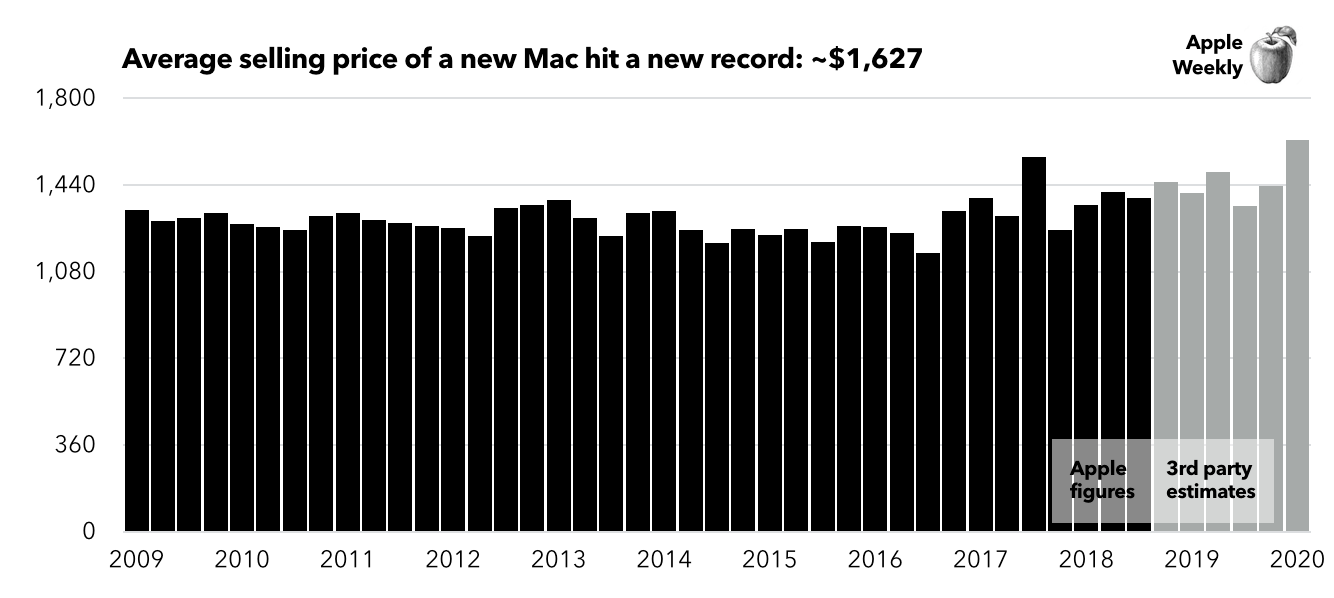 ---
Services
🎭 Services are now almost 1/4th of Apple. With the iPhone again back to 50% of total turnover, Services and Wearables kept growing like crazy (i'll try to have new Apple Watch data soon). Services are now 23% of Apple after pouring 13.3 billion USD into the coffers.
🏠 Staying at home certainly helped selling Apple Arcade subscriptions, Apple TV+ hours and App Store sales. This will be more acute in the current quarter, as North America and Europe put movement restrictions in place by mid-March.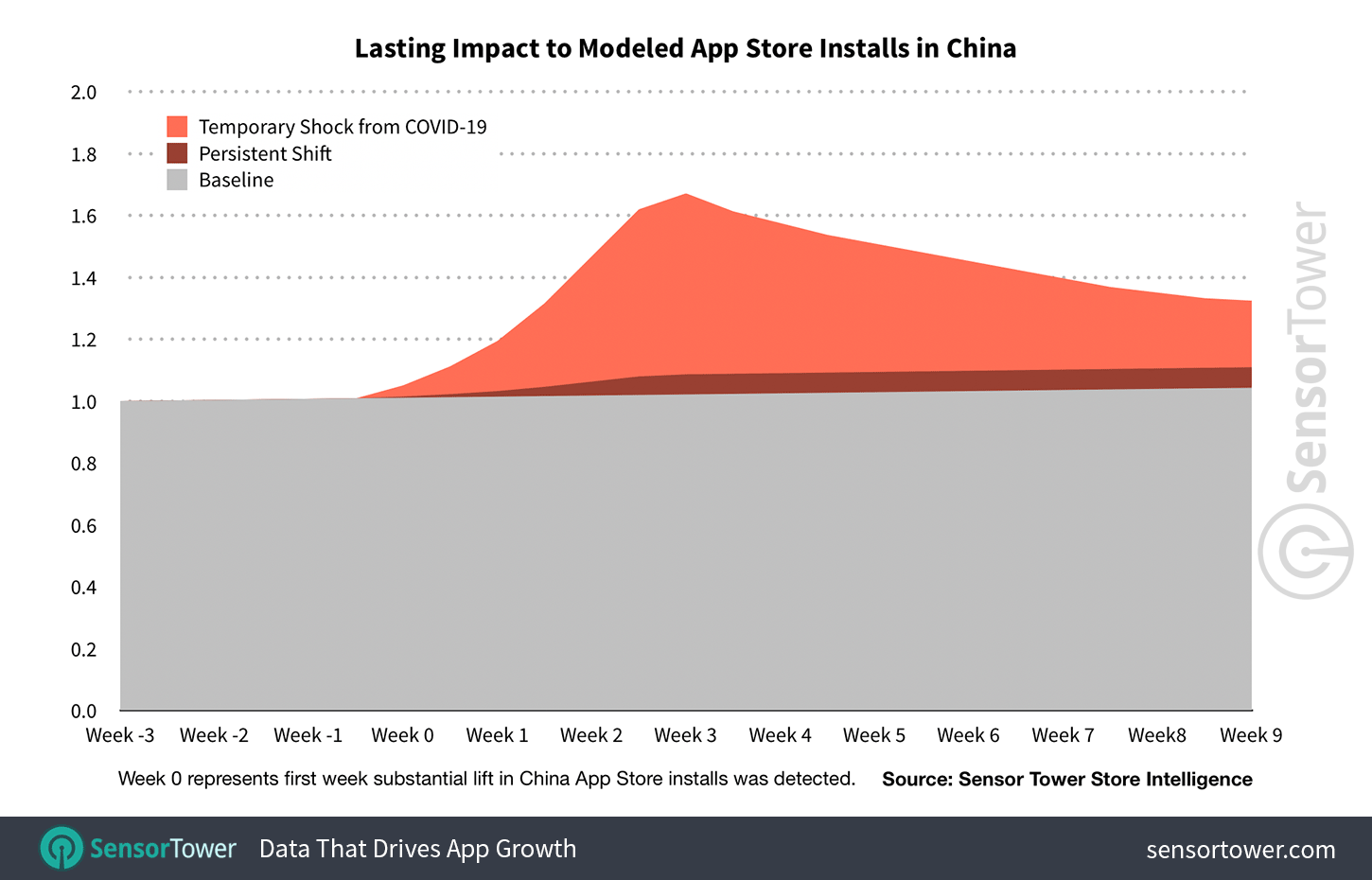 ---
📈 Unsurprisingly then, iPad app downloads grew 40%, according to Sensor Tower, mainly in China, reversing a long-time trend. Revenue jumped to over $2 billion for the first time with Games and Educations apps leading the way.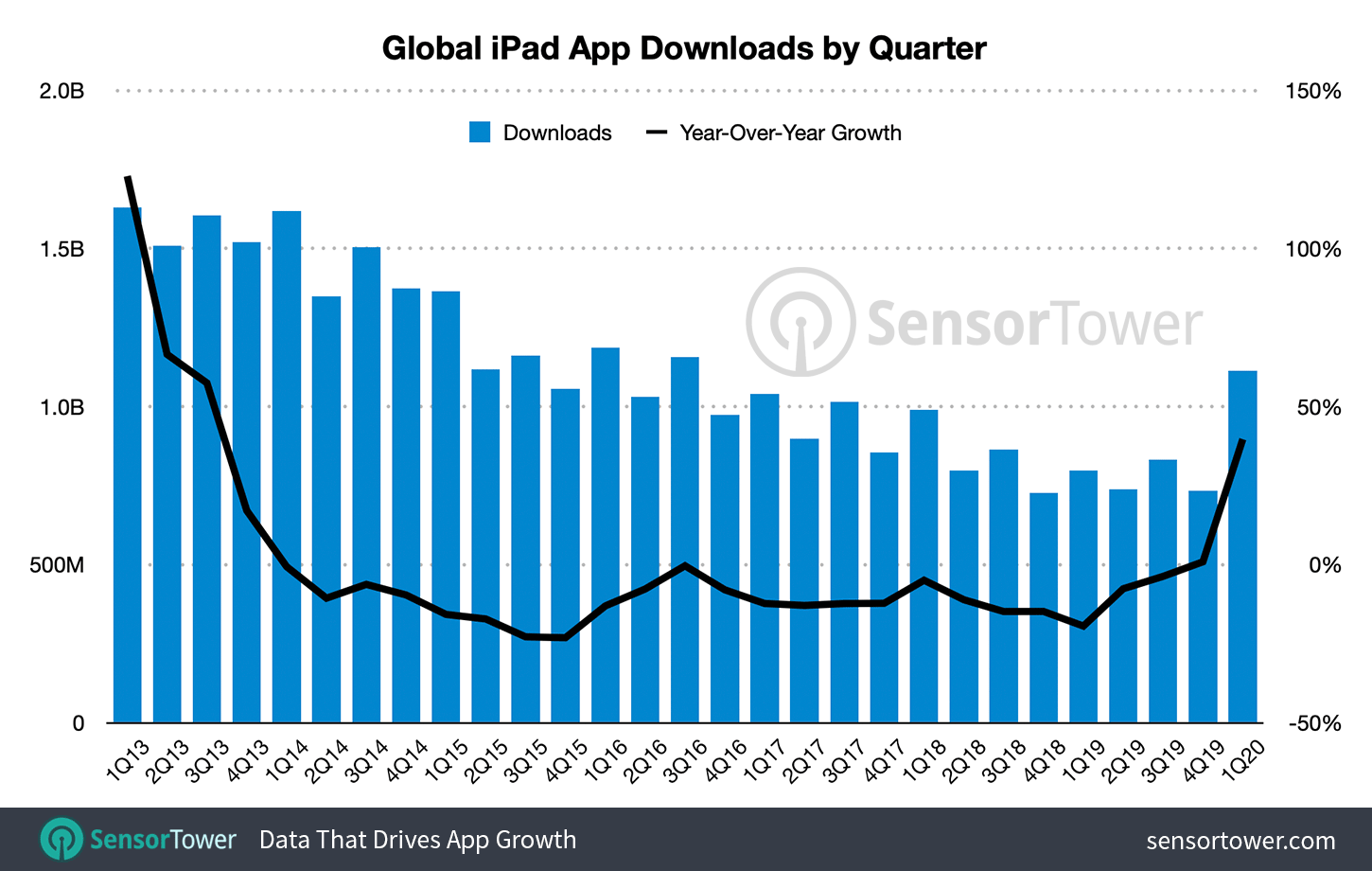 👑 When will Apple be a proper Services' company? By which I mean when it gets 50% of its income by selling digital assets and subscriptions to stuff? Probably 2024-2026 at this point. Sweet margins.
🎧 Spotify overtook Apple Podcasts in California and New York. After taking Europe and Latin America, Voxnest reports that more podcast episodes were listened through Spotify than on Apple Podcast on several U.S. states in February 2020. — Some sort of Enemy at the Gates situation. How great was that movie?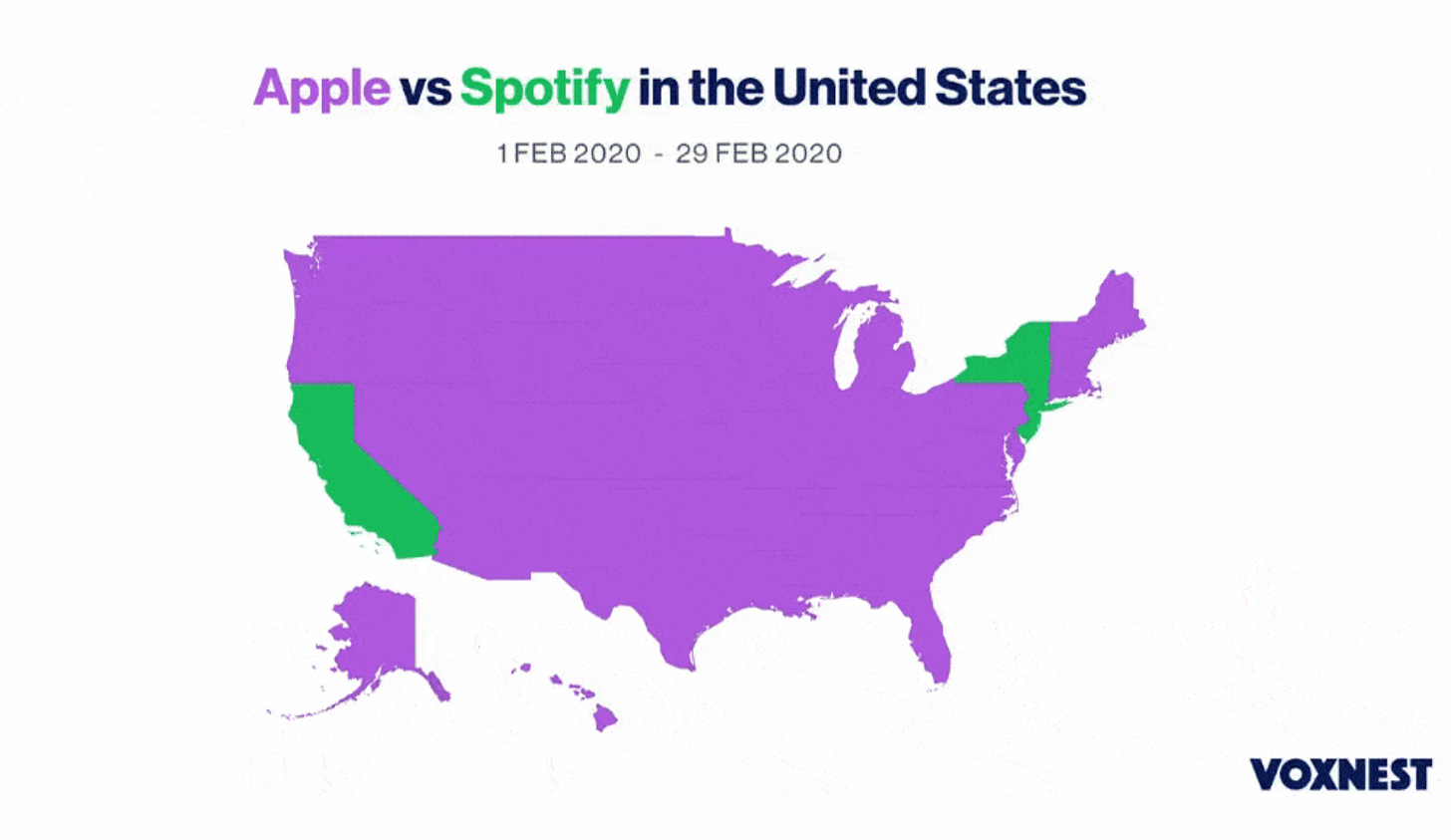 ---
And one for last
🍏 10 kinds of apples that were thought to be extinct have been rediscovered. "After the apples are recovered, they're sent to apple experts Joanie Cooper and Shaun Shepherd of the Temperate Orchard Conservancy for identification". — Imagine working as an apple expert, what a great addition to a LinkedIn profile.
---
Thank you for reading Apple Weekly. Please consider forwarding this email to your contacts or hitting the like button below. — If you need anything, you can find me at alex@barredo.es