To fold or not to fold
That is the new question
Foldable and 5G phones were all the rage this week after Huawei and Samsung showed theirs. The devices themselves look more like a prototype with several compromises, and reception is mixed. 
Apple looks like it's been working on their own foldable tech, and has been doing so for a few years. They have patents going back to 2014, and not a year ago Bank of America told investors "Apple is working with suppliers on a foldable phone (that potentially could double up as a tablet) for launch in 2020" after meeting several Apple suppliers in Asia.
Goldman Sachs, on the other hand, doesn't see Apple going for the foldable market soon, and sees in those phones a "challenge" to Apple for the premium high end market.
---
Apple won't have a 5G iPhone this year at least until 2020, but you can bet there's plenty of Apple engineers in Barcelona right now roaming through the Fira's floors, and execs meeting with partners.
---
Apple wants to save car project with electric minibus, according to german media. Apple is making a new attempt to design its own electric vehicle "in the form of an electric van", which should also be able to drive autonomously, but it is unlikely that it could be launched before 2023.
---
Jeff Williams is "very aware of" consumers' concerns about Apple prices. Apple's COO took questions from Elon University students: "The stories that come out about the cost of our products [have been] the bane of my existence from the beginning of time, including our early days." (...) "We do not want to be an elitist company. That's not — we want to be an egalitarian company, and we've got a lot of work going on in developing markets"
---
Apple will offer interest free deals to Chinese buyers through Alipay. The deal could —hopefully for the company— boost sales in the country, which is their 2nd biggest single market.
---
Apple has sold around 4 million HomePod devices to date (or around $1.4 billion), still lagging behind Alexa and Google offerings, and even Sonos by units. The data is compiled from Canalys and Strategy Analytics, and doesn't display Chinese manufacturers, which are selling more than the HomePod as well.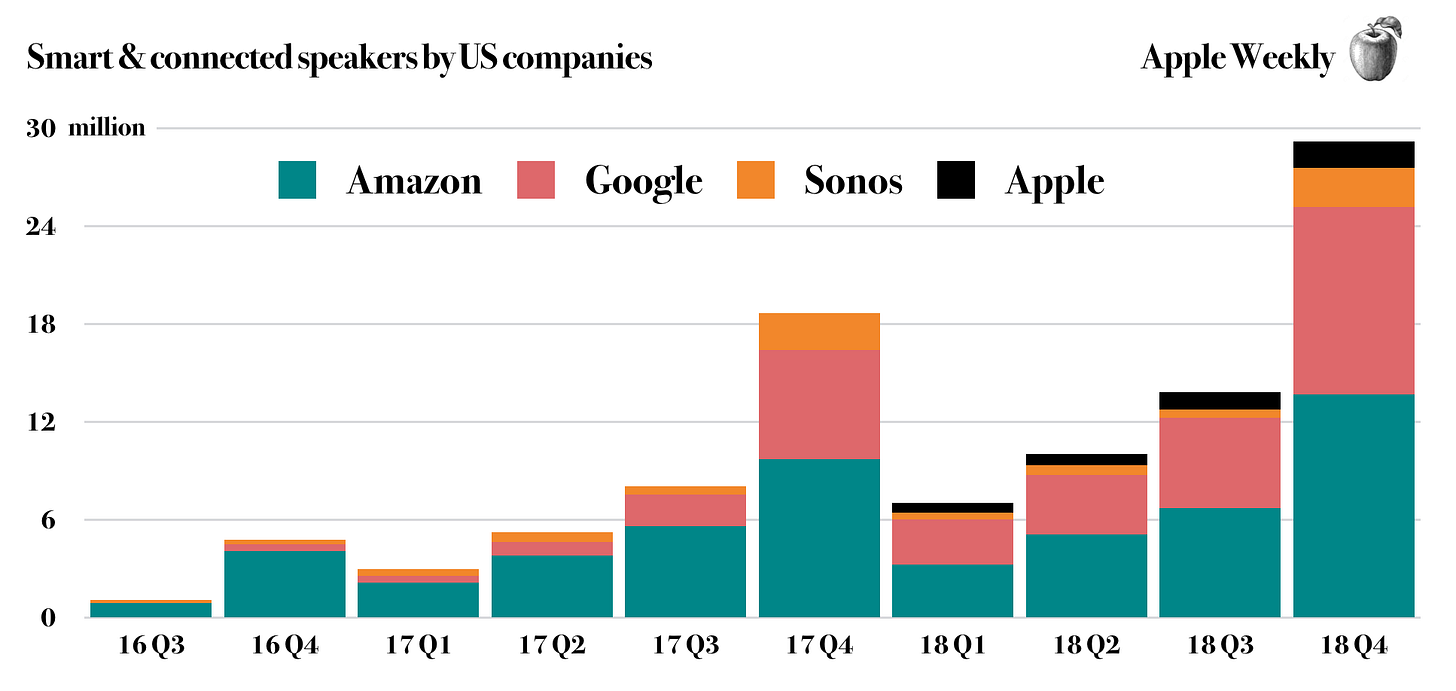 ---
Even more Q4 sales data reveal a wider downturn besides China, which was obviously the bigger by sheer size. Added Japan, Spain and Thailand, three countries where Apple sells around 20-23 million iPhones every year.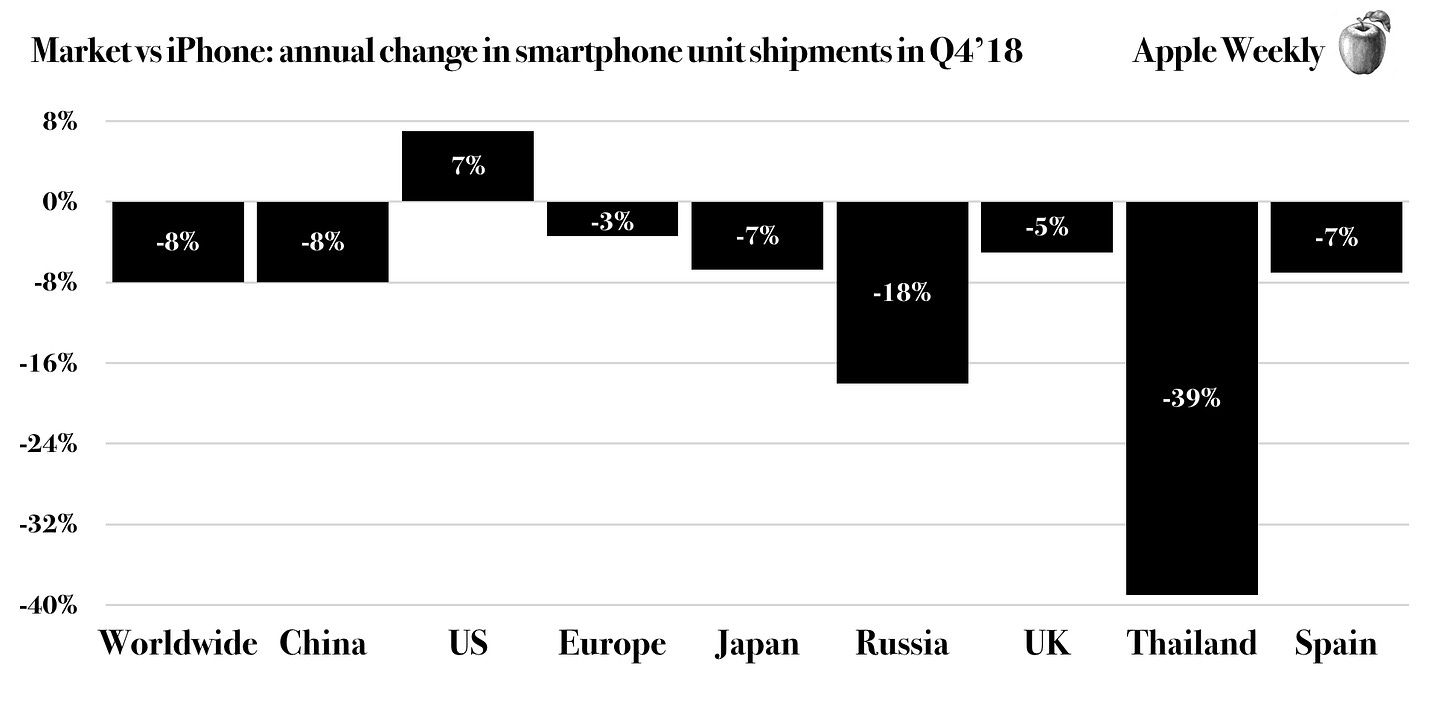 ---
More from the orchard
---
Competitors
---
Thank you for reading Apple Weekly. Please consider forwarding this email to your contacts. — Alex