Apple Watch sales records
Good news, bad news for the iPhone in the U.S
Apple Watch sales surged in 2018 to over 20 million units
According to Strategy Analytics' data it's 22.5 million. Up from around 18 million the year before. — Apple still leads the overall smartwatch market with 50% share, which looks every year more similar to the tablet market.
I got some charts for you: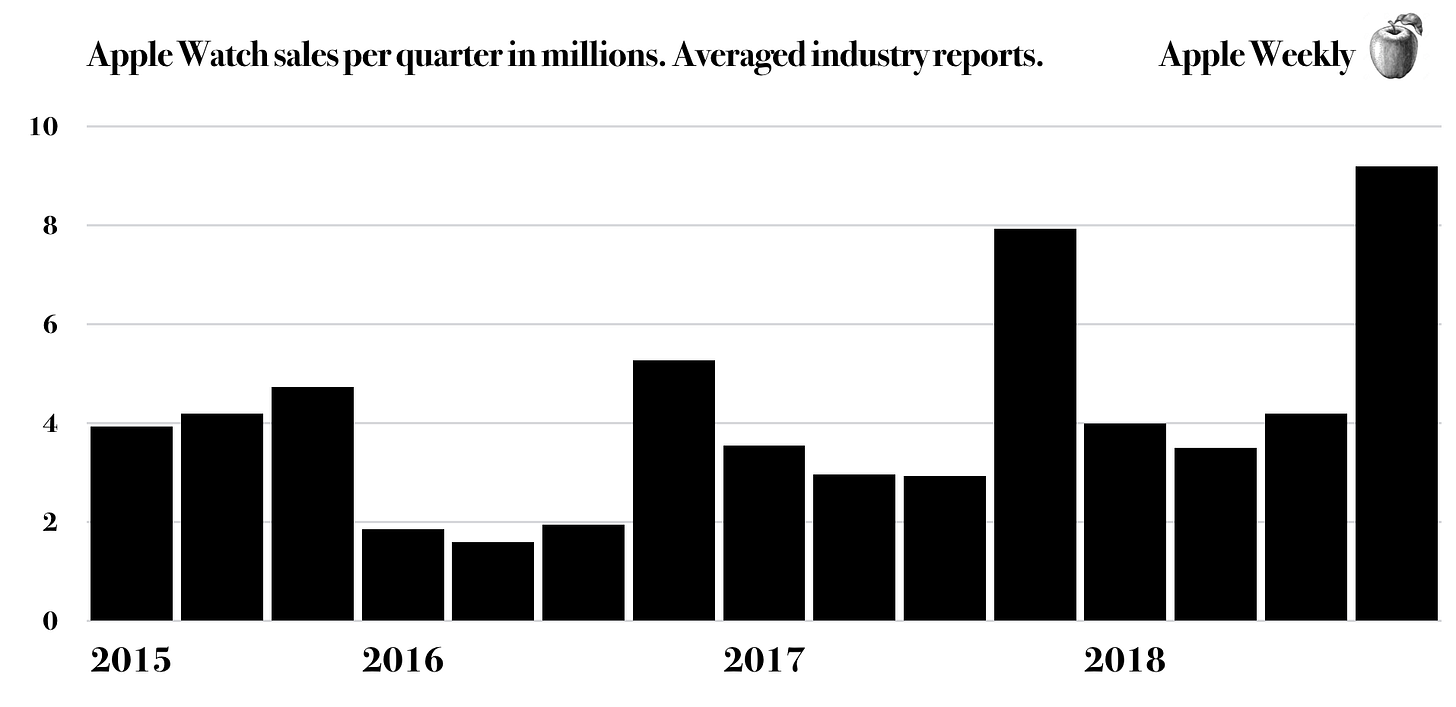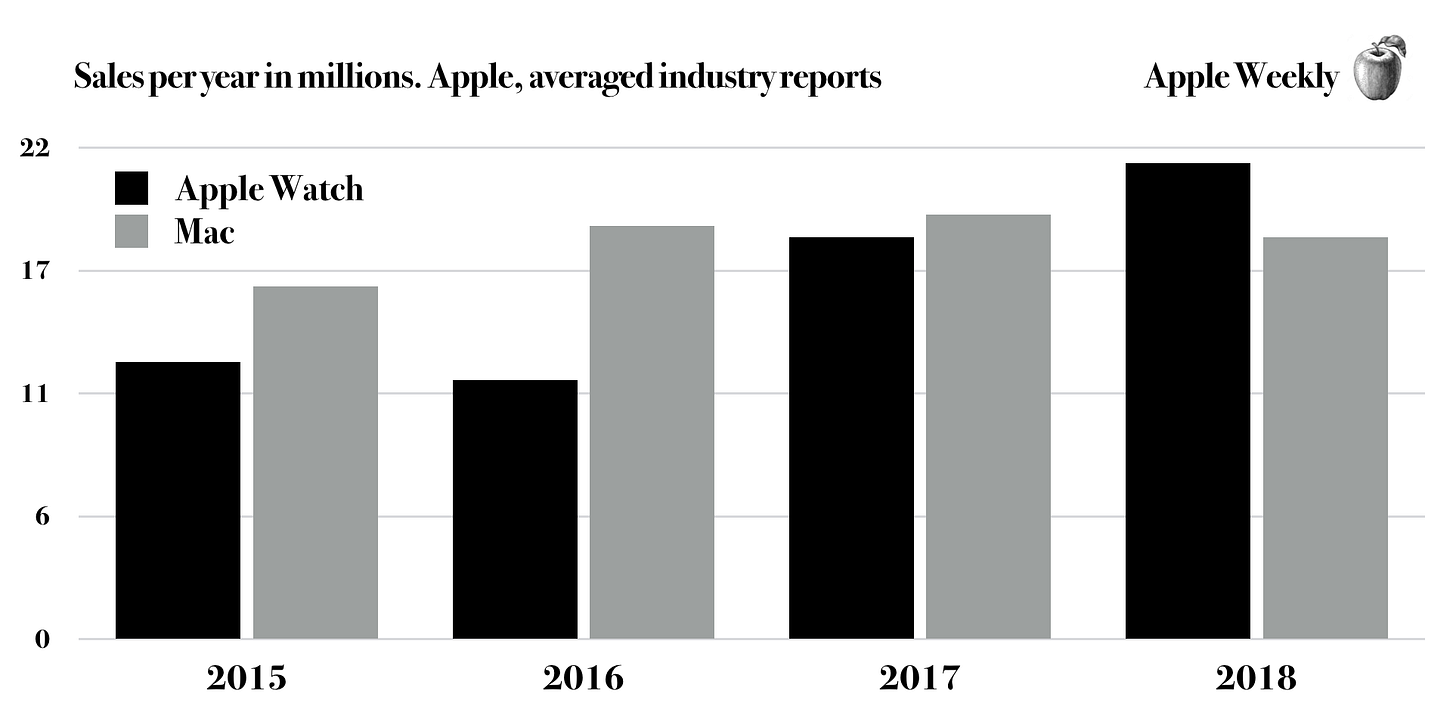 ---
Good news, bad news for the iPhone in the U.S.
A survey reveals that 67% of people who plan to purchase a smartphone in the next 2 years say they'll get an iPhone. — Up from 60% last year. Actual sales quota isn't near any of those figures anyway, it's closer to 45%.
The bad news is only 15% of those asked say they're planning to get a new phone at all.
---
Apple is hiring more software people than hardware people
For the first time in years. Apple push into services warrants more people for software.
---
Wall Street thinks Apple will sell more mid-range iPhones
It looks like the XR and iPhone 8 models are outperforming, according to their supply chain estimates, lowering overall ASP to sub $700 figures in the ongoing quarter.
---
Foxconn slashes employees salaries and benefits as iPhone orders dry up
In depth article reports many troubling signs for Apple production figures from one of Foxconn's biggest factories.
From the article:
August is usually the start of the peak season, one month before Apple launches its newest generation of iPhones, and the increase in production usually lasts for four to five months.

"A Foxconn worker told the Post that the peak production season last year lasted only about 20 days.

Foxconn plans to slash production costs by 20 billion yuan (US$3 billion) in 2019 with a "very difficult and competitive" year expected.
---
More from the orchard
---
Competitors
---
Thank you for reading Apple Weekly. Please consider forwarding this email to your contacts. — Alex