A smaller chunk of a bigger pie
50 is the loneliest number
Apple News is getting a paid service where its users will be able to read an unlimited amount of content from participating publishers for a monthly fee. Apple will share 50% of all revenues with them, as opposed to the 70/30 split they do on Apps and Music.
A few notes:
---
It's not only China?
As new data from third parties get to my inbox, it's clearer that the iPhone underperformed the market worldwide in 2018Q4, and not only (but specially) in China. I summed the reports in this chart: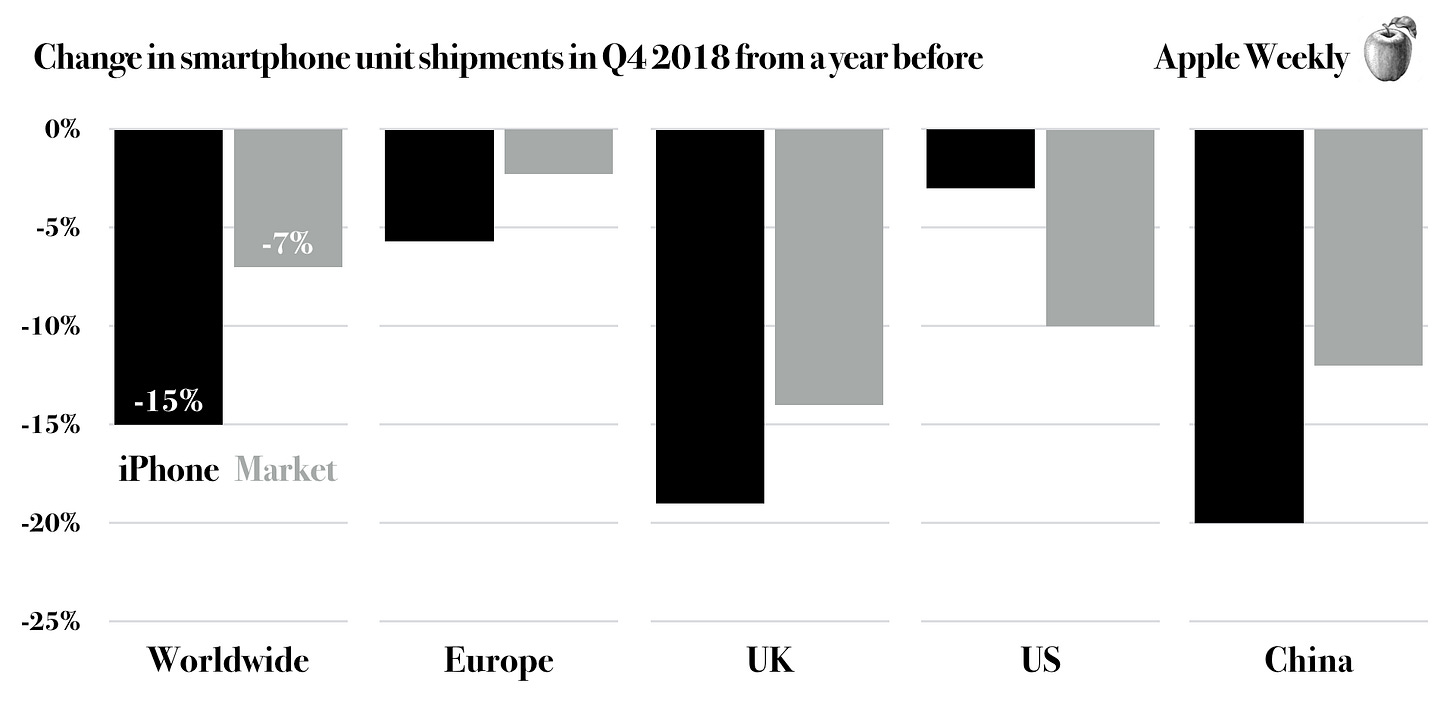 There's no Q4 iPhone data from India available to me yet. But it'll look way worse.
---
The event is going to be focused on services, and will probably include the announcement of the aforementioned news subscription plan, as well as the video subscription service. Many Hollywood stars will attend.
---
Pullstring enables the design and publishing of voice apps. This could become, together with Siri Shortcuts, the base for a more powerful "Siri OS". The startup was founded by ex-Pixar executives, including a past CTO. The deal is believed to be valued at around $30 million.
---
From the new T&Cs: "you must not aggregate (or permit any third-party to aggregate) analytics information provided to you by Apple as part of the Content Analytics Service with other content providers' analytics information".
---
More from the orchard
Competitors