A hard look at services, as a new Apple emerges
Apple cancels AirPower, apologizes for the MacBook keyboards and looks to WWDC
Greetings! Coming right up, the most interesting stuff about Apple in the past week. — Please forward this email to anyone you think might find it interesting.
---
Apple unveiled its wider services strategy with games, news and magazines, movies and TV shows and its own credit card. Most of which (or many of their features) will be US-only for a while.
---
Apple has 170 million iCloud paid subscribers according to the always interesting Turley Muller. His estimates suggest a $2 ARPU, with most paid accounts going for the cheaper tier, and a 12% penetration, given 1.400 million active Apple devices.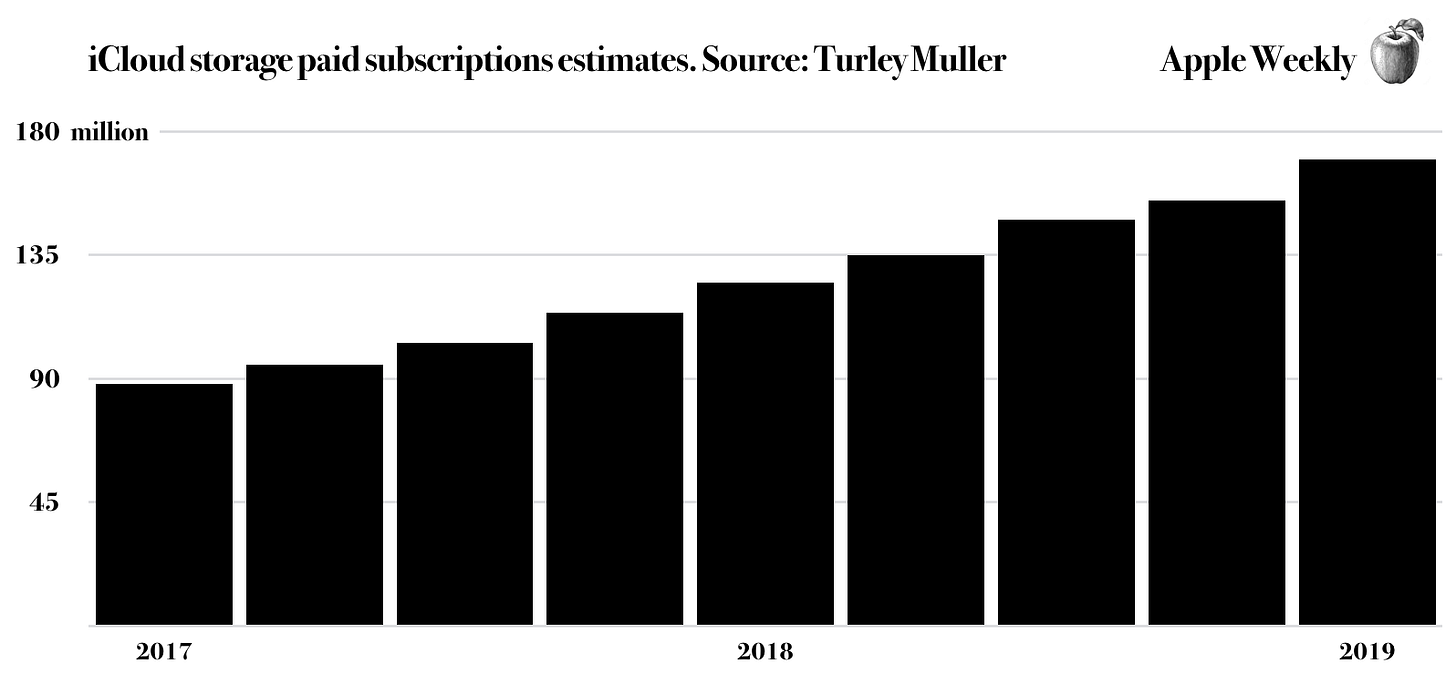 ---
Apple loses key semiconductor engineer who oversaw processors from A7 to the current A12X. Gerard Williams III, senior director in platform architecture, departed Apple last month after nine years.
---
Apple apologizes for its unreliable keyboards in a statement to the press, after the 3rd generation of the "Butterfly" design still didn't work properly. Apple has been directed customers to a repair program for a while.
A few observations:
---
Apple cancelled the AirPower charging mat in a surprising decision after 18 months of teasing the product. Its engineers couldn't make it work. How many engineer-hours were spent on it, nobody will know.
A few observations:
---
The iPhone outperformed in the US growing 1% in January from a year before, while the market declined 2.7%. — Important tidbit: "Its sales mix shifted towards the iPhone XR".
Which gives me an opportunity to show you the updated iPhone-vs-Market performance chart with new regions: Australia & EMEA.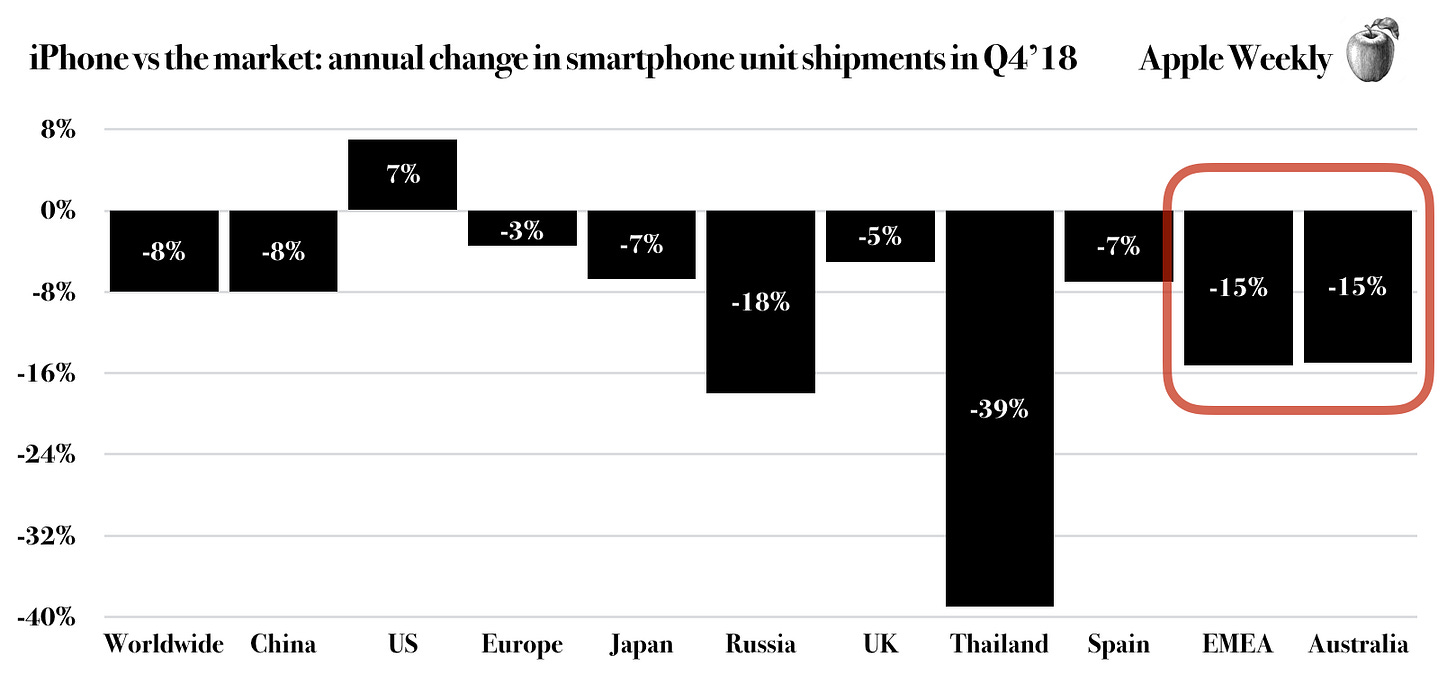 ---
The new AirPods are here with native support for Hey Siri, a better chip and faster connections. Apple offers an optional wireless charging case for $50 more.
---
Apple hires Tesla's ex-head of electric powertrain that left the company a month ago. The move was a big blow for Tesla and a big win for the Project Titan, which we still know almost nothing about.
---
More from the orchard
---
Competitors
---
Thank you for reading Apple Weekly. Please consider forwarding this email to your contacts. — Alex