A compelling argument
iPhone sales in the U.S grow / Railroad crossing info. / Hacker-friendlier Apple
Greetings! Coming right up, the most interesting stuff about Apple in the past week. — Please forward this email to anyone you think might find it interesting.
---
"I thought he made a compelling argument", said Trump about Tim Cook's chat over dinner, in which both leaders talked about trade. The U.S. side keeps flip flopping, but for now it looks like we're on the same stage as in late April:
Smartphones and computers will stay out of the 10% tariffs until December 15th.

U.S. companies will have a new 90-day extension to trade with vetoed companies such as Huawei.
This is a huge relief for Apple, as the company can get all the products for the Holiday season. Tariffs will still affect some of Apple's products like the AirPods, HomePod and more importantly the Apple Watch, but that's peanuts.
The second part is important because it will keep Huawei in the game for longer, pressuring the iPhone and hurting some sales. Were Huawei to be cut off from Google's (as well as Facebook's and Microsoft's) software and services, Apple could gain a bit, but not as much as Samsung or Xiaomi, which are the primary beneficiaries of the Huawei veto.
My take from all this mess:
I'm sure Tim Cook is tired of putting his diplomatic hat on and having to travel to DC to lobby, but it seems that his life is going to be like that at least until January 2021.

Trade is a good tool of pressure, and I think we all can agree on the tough stance. The CCP must be held accountable and civil rights must be greatly expanded in China. If we need to pay higher laptop and smartphone prices, so be it.
---
iPhone sales in the U.S. are looking great. Contrary to the rest of the world, Apple smartphones sales increased by 14% in the country compared to last year.
Apple revenue only increased in "Americas" region by 2.1% last quarter. There are too many variables to this, but probably the iPhone at ASP in the U.S. fell bit then.

Interestingly: the iPhone 8 outsold the XS Max, XS and 8 Plus.

Yes: "iPhone 8 and iPhone 7 have also picked up sales this quarter".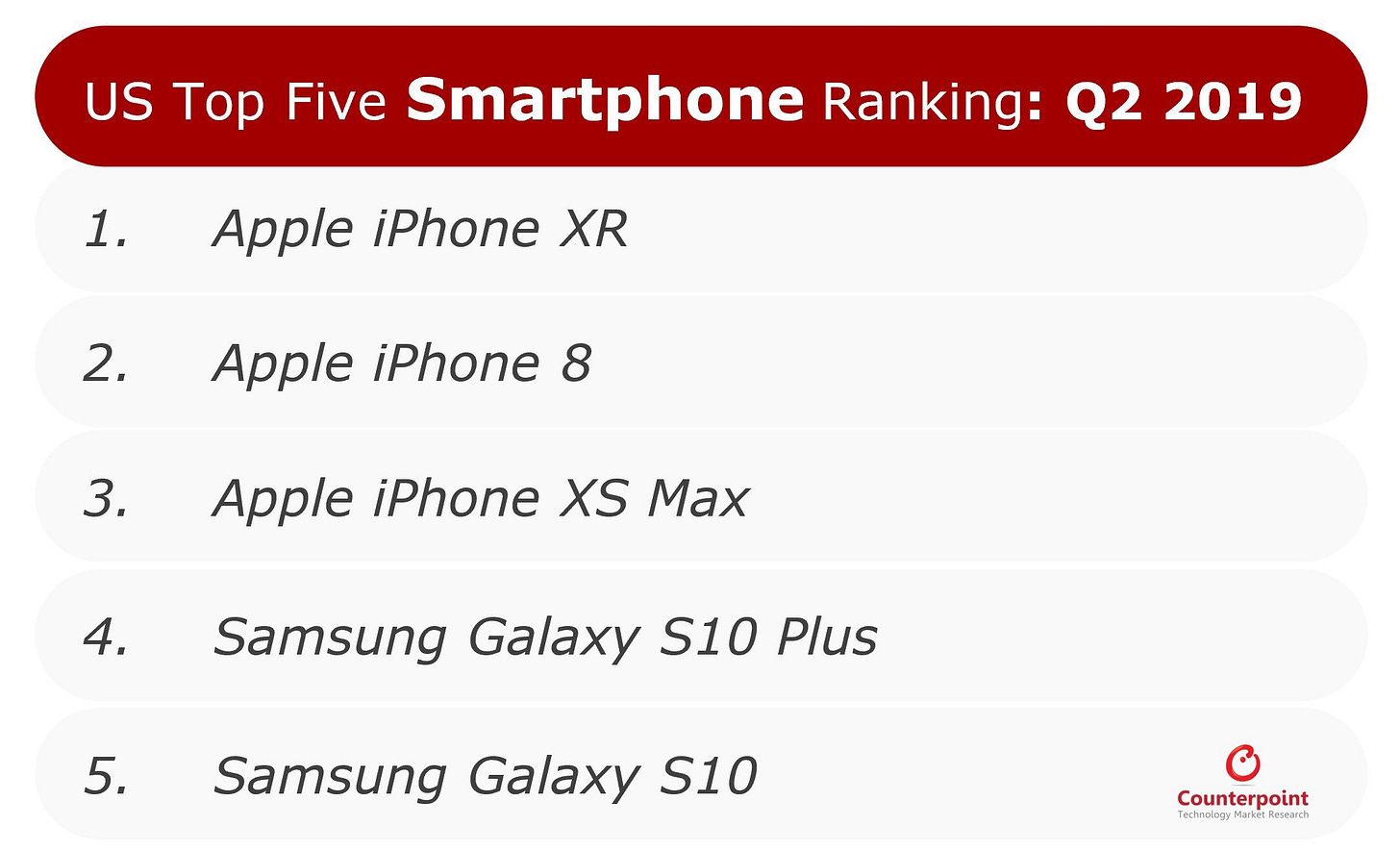 ---
iPhone jailbreak is back. For some technical reasons I can't comprehend, all the iPhones with iOS 12.4 (except for the XS and XR) can be easily jailbroken again. — Which reminds me that last week I forgot to talk about an important decision by the company...
---
Apple will give a custom-made version of the iPhone to certain chosen hackers. Announced by Ivan Krstić, Apple's head of security engineering, the company does a 180 and will make some very good friends in the external research arena.
It won't be the same special iPhone that Apple engineers use, but a somewhat more open and "hacker-friendly" device that you can get at the stores. Experts are really happy about this, and it seems like a smart move.
---
U.S. airline safety regulators bans some MacBook Pro laptops. Customers can't bring any MBP sold between mid-2015 to February-2017 in flights, as part of the regulation banning recalled batteries. — This is going to be a mess:
---
Apple's R&D budget just topped that of Spain. The company's growing R&D expenditure meets the country's lagging one. — I'm sure there's some inexactitudes to the comparison, but given it's my home country I can't avoid the topic.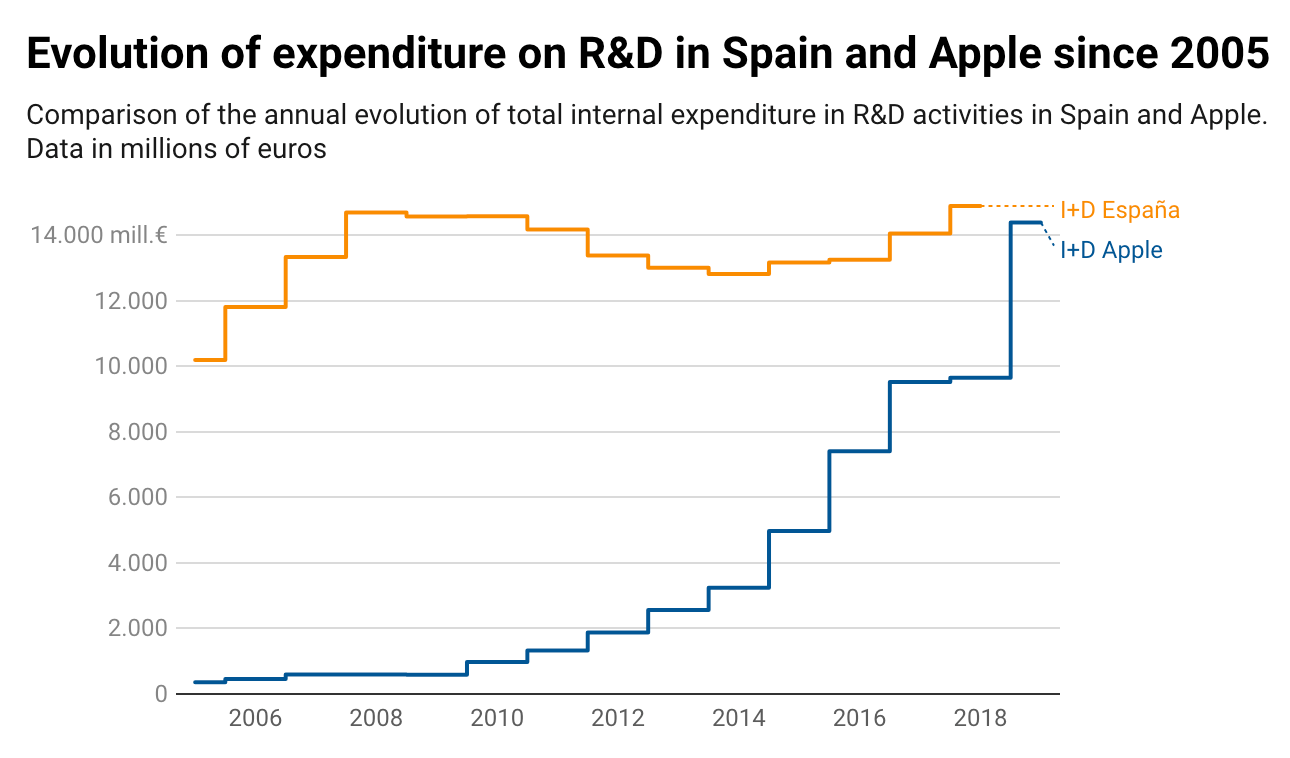 ---
Map apps still don't show railroad crossings' information. A U.S. federal agency asked Apple, Google and Microsoft back in 2016 to add railroad crossings to their navigation apps, but they haven't.
It looks like an easy decision to add them —but i'm not sure they would avoid many accidents—, why it hasn't been the case? Probably there's not good data.
---
The voice-first gold rush is not your usual gold rush. Alexa Skills keep underperforming if measured against Apple's App Store initial years. — As much as I use my smart speakers (and I have 5!), there isn't yet much of a killer app in any of them.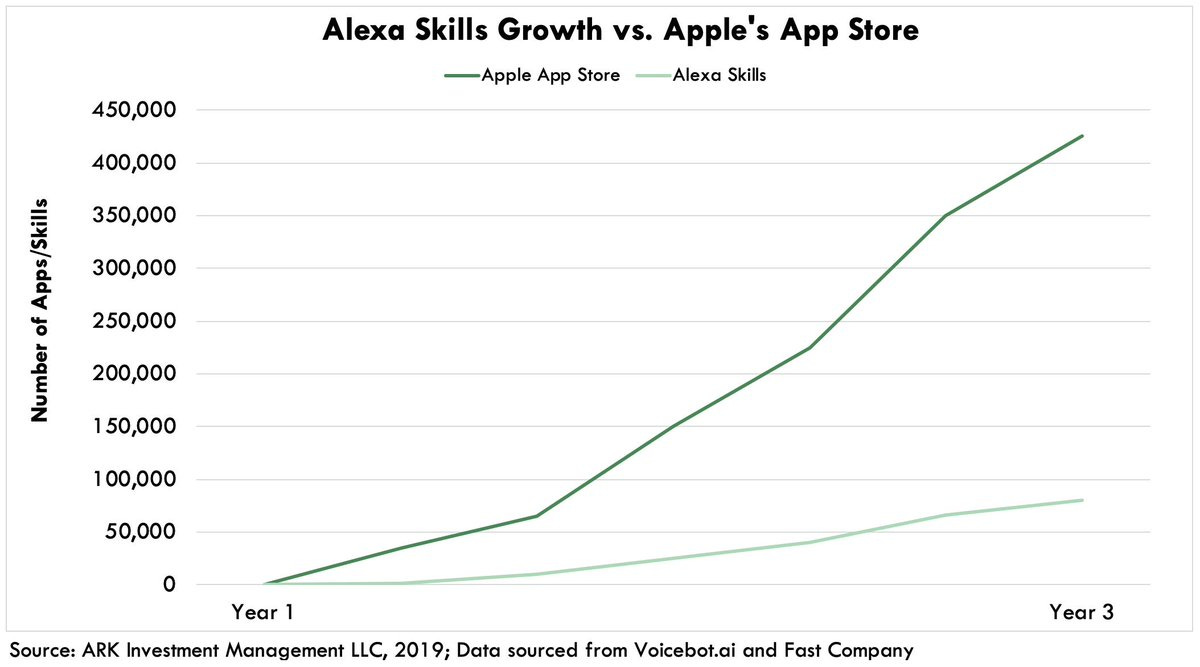 ---
Apple Watch Series 6 will come in titanium and ceramic. Both new cases were revealed in some internal files of iOS 13 beta software. I'm sure aluminium and steel versions will stay, but both materials are pretty great for watches.
---
More from the orchard
---
Thank you for reading Apple Weekly. Please consider forwarding this email to your contacts. — Alex